Austin Tree Services, an authority in the tree service space in Austin, Tx, released a video on the subject of 'Tree Care' entitled 'Common Tree Diseases in Austin Tx' has now been released and published on Youtube. The video brings to light fascinating information, especially for homeowners and property owners who are serious about the health of their trees and landscape.
Those interested can view the video at https://www.youtube.com/watch?v=QGE1gDPqL_Q.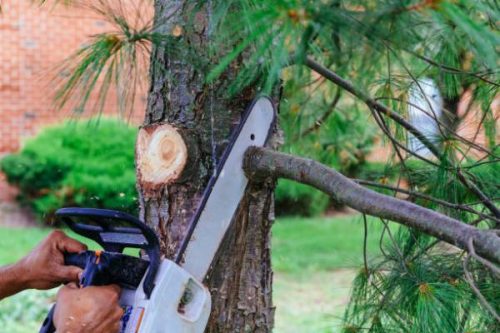 Trees in Austin suffer from diseases that may not be common in other regions. This makes it critical for homeowners to work with a local tree service company that has knowledge and experience specific to the area. Perhaps one of the most interesting, or relevant pieces of information to homeowners and property owners, which is included within the video, is that some common tree diseases can be fatal if not detected in their early stage and treated by professionals.
The video highly recommended that property owners work with a company such as Austin Tree Services and their staff of Certified Arborists for tree maintenance. The company's arborists are certified by the ISA (International Society of Arboriculture) and are highly skilled and experienced. In fact, in order for the ISA to even accept an arborist for certification consideration they must first have three years of experience in the tree care industry. However, Austin Tree Services takes it a step further by achieving certification for the company itself. Homeowners and property owners that decide to work with Austin Tree Services can have peace of mind knowing they are working with true experts in the tree service industry.
The video was created to bring particular attention to the subject of tree care in the Austin region. Austin Tree Services believe they may have done this best in the following extract:
'Cotton root rot is also known as Texas root rot and is caused by a soil-borne fungus. It is responsible for serious and often fatal root rot on more than 2,300 species of plants'.
Austin Tree Services now welcomes comments and questions from readers, in relation to the video. Mike Ruiz, Company Representative at Austin Tree Services, has made a point of saying regular interaction with the readers is so critical because it helps them understand the importance early detection that occurs when there is regularly scheduled tree maintenance and how Austin Tree Services can help.
In discussing the video itself and its development, Mike Ruiz said:
"Austin Tree Services is a family-owned tree service with over 25-years of experience caring for the natural landscape of communities in Austin. Our goal is to provide exceptional tree service to all residential and commercial clients looking to maintain or improve the natural surroundings of their homes and businesses. Educating our audience plays a role in that goal."
Anyone who has a specific question or comment about the video, or any article previously published Austin Tree Services, are welcomed to contact the company via their website at http://www.treeexpertsaustin.com/.
Austin Tree Services is located at 5555 N Lamar Blvd #111, Austin, Tx 78751. Anyone interested in scheduling a consultation or to speak with their customer service department should call them at 512-982-4843. Requests can also be made by visiting the company's website and completing the online contact request form.


SOURCE: Press Advantage [Link]