Albuquerque, NM-based Event Rental Systems (ERS) is pleased to announce that they offer party rental software for businesses to help automate, streamline and improve their systems and processes. Learn more here: https://www.eventrentalsystems.com/.
Event Rental Systems is one of the leading party rental software providers for businesses. They offer a web-based software package which enables a user's clients to monitor real-time availability while they are ordering online. The ERS software basically allows users to put their businesses on auto pilot thanks to how the software automates pretty much everything from intelligent add-on sales, customer surveys and booking reminders. ERS also makes running businesses easier and more efficient with the use of reports, automatic marketing tools, scheduling tools and routing tools. It allows companies to have as many customers using their website at the same time. All of these tools work together to form a money-making machine that runs efficiently for its users. Furthermore, the ERS software can be accessed and used from anywhere and on any device as long as internet access is available.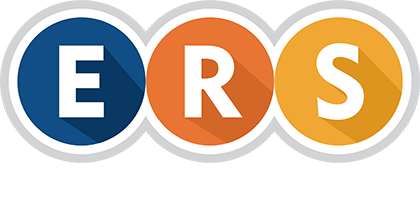 Businesses using the ERS software will have their customers receive instantly emailed receipts with pictures and deposit information. This is not only very helpful in cutting down workloads but also helps customers gain more appreciation of the company that they are dealing with. Clients also like it when they are asked for their opinions — and at the same time, businesses can utilize the feedback that they receive to improve their products and services. This is one reason why the ERS software also automatically sends online surveys to customers.
Event Rental Systems also allows users to make changes to their website. They achieved this by creating a content management system similar to a word processor that allows users to edit their own pages and text. Users are also allowed to make as many pages as they want to. One way to utilize this feature is by creating a testimonial page where a compilation of positive testimonials can be placed for potential customers to see. The created page will then be automatically added to the user's website. This works in tandem with the automatic surveys that ERS sends out so users will no longer have to manually seek out feedback from their clients.
Due to the many benefits that the ERS software provides, Event Rental Systems has received glowing reviews from its users. T. Adley shares in a 5-Star Google review, "I'm really impressed with the ERS system and not to mention the team over there! I honestly feel as if someone has taken my weekly routine and given it to them so that they could automate it. Everything that I have been doing manually from loading list, routing, reminders for the crew, etc., the system is now doing it for me. As I was leaving my current web designer/IT guy, I told him that ERS has some big shoes to fill because he was awesome too, just that this system is now doing all the things listed above and more. Well, lets just say they have filled some big shoes! I've been with the program now for two months and cannot wait to save even more time once the season really picks back up!"
Alena Peterson says in another 5-Star Google review, "We have been using ERS software for our rental business for four years. We just got back from ERSCON, the yearly conference held for users. My husband and I are so pleased with this software and customer service! The tech support is awesome! Very quick to get back to you and helpful to walk you through steps to fix something yourself or even just fix it for you! The conference itself was an awesome experience to meet other owners in the industry, meet vendors, listen to high-quality speakers, learn more tips on using the software and put a face to the tech teams that I email with! If you're looking for a software for your rental business, I couldn't recommend this company more!"
Those interested in utilizing a party rental software for their business may check out Event Rental Systems' website for more details. Alternatively, clients may connect with Event Rental Systems via Facebook at https://www.facebook.com/EventRentalSystems/ to stay up to date with their news and announcements.