Fun Corporate Magic, a leading provider of professional magic shows for corporate and group events, has announced a near sold-out schedule throughout the holiday season. Matías Letelier, the company's lead performer and magician, says "my virtual shows are a major hit", and audiences are also enjoying his high-production-value virtual events via Zoom, WebEx, MS Teams, and other online meeting services. Although show slots are filling fast, Letelier says there are still a few openings available and companies should consider booking fast before the last few are gone.
Matias explains, "We all know our Country and the World have been through a lot lately. But in a moment like this when not even the best trick can make the COVID19 disappear, we need to join forces, be more creative, and find ways to bring exciting experiences to our family and friends in the new era of #socialdistancing. That's why I have created a unique virtual solution to make your online meetings, holiday parties and virtual happy hours fun, exciting and memorable, and keep everyone entertained and with much needed good and positive vibes! After hundreds of virtual performances, I've perfected my virtual show with state-of-the-art production, to make sure you and your guests have the best virtual experience."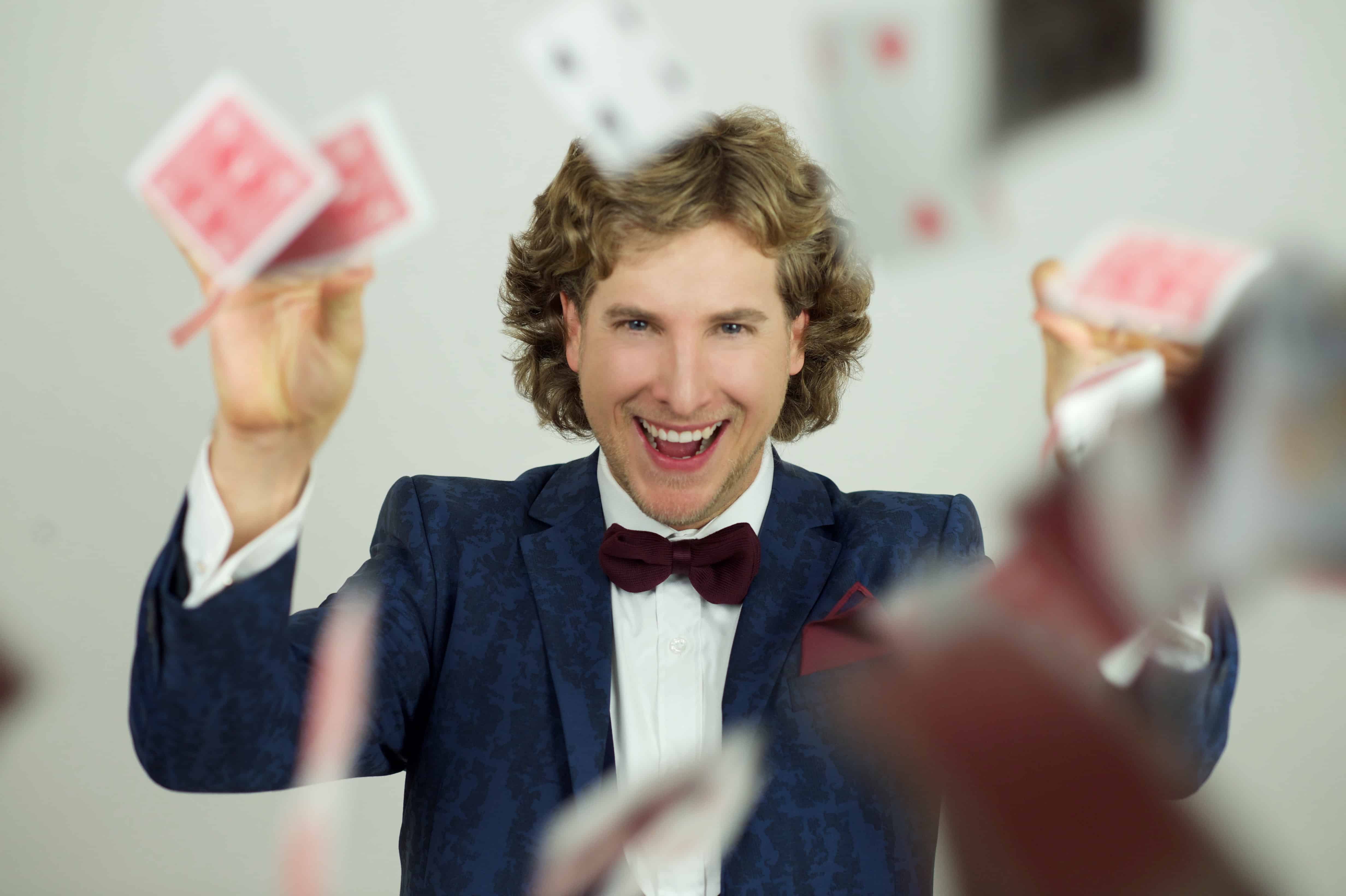 Matias Letelier, a professional magician, illusionist, mentalist, and pickpocket, has spent nearly two decades performing for corporate gatherings for Pfizer, SONY, T-Mobile, AMAZON, Hp, JPMorgan, Walmart, State Farm, and many other global brands. Companies lean heavily on Matias' peerless skills, electrifying energy, and unprecedented ability to completely captivate an audience. Fun Corporate Magic is highly sought online for holiday parties and virtual happy hours. Acts include a virtual stage show, a one-man virtual show, a mind-reading virtual show, and a virtual master class. As well as other highly entertaining events tailored to meet the specific needs of the gathering's function and Letelier works closely with clients to ensure the event fits the tone and theme of the event.
"Collaborating with the event organizers, planning out the shows, and making sure all the right details come together is a delight," Matias says. "But of course, nothing beats the feeling of seeing their faces light up as they watch something happen that they never truly thought was possible through the screen. Giving people a look into the world of magic is a gift, and nothing brings me more joy than sharing it with others especially during these difficult times."
Matias' artistic studies include magic theory, promotional magic, corporate magic, magic psychology, and he is an expert in communication skills and corporal expression. He is a member of numerous professional magic organizations including the International Brotherhood of Magicians, the Magnets Magic Club (New York), and many more. He is also an honorary member of the Yale Magic Society.
Those interested in learning more about Illusionist Matias Letelier and Fun Corporate Magic, or booking a show, should visit the company's official website at funcorporatemagic.com.


SOURCE: Press Advantage [Link]