California-based Tree Service Pro Sacramento is reaching out to reassure the community that they will continue to be available during this dangerous wildfire season. More information on the company is available here: http://www.treeservicesacramento.com/.
"With temperatures rising and the wildfire season in full session once again, now is the best time to have your trees services to prevent any accidents and catastrophes," states Jennifer Radler, a representative of Tree Service Pro Sacramento. This statement addresses a common concern among local residents, as California holds the unfortunate record for the most wildfires in the US.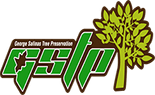 Radler continues, "Last year, our state reported over 8,000 wildfires. It is in our best interests to lower this number as much as possible, and this is why we are doing everything within our power to bring awareness to this ongoing issue. A part of this process has been to advise our community to ensure that the trees on their property are adequately serviced — and to call a professional immediately if not. This will help keep them and their neighbors safe. As always, we are working tirelessly during this fire season to accomplish this goal. Through professional tree care, we ensure that Sacramento residents have aesthetically appealing, safe and healthy trees on their properties."
Tree Service Pro Sacramento states that dry and hot weather during this time of the year makes wildfires more prone to occur, turning any property that is not well taken care of into a potential hazard that could lead to incalculable loss. They seek to minimize this risk by either removing, pruning or servicing trees that could potentially present a hazard, helping their customers protect themselves and their properties. As part of their comprehensive tree service packages, they offer brush clearing, hillside clean-ups and lot clean-ups. All of these services and more are available at affordable rates as the local tree care company follows the principle of being a reliable option that their customers can rely on at any given time.
The company asserts that all of their services are carried out by highly qualified and licensed professionals, a remarkably important point when it comes to guaranteeing the safety of each customer and their property. Radler says, "On our team, we have experienced and ISA-certified arborists who can handle all types of tree care needs. For years, they have been providing assistance with emergency tree services, removals, pruning, trimming, tree planting and more. This helps prevent accidents that could have irreparable consequences or cost you thousands of dollars in repairs."
Tree Service Pro Sacramento is among the most prominent tree care companies in California. They enjoy a distinguished reputation as a conscientious tree service provider with a strong sense of commitment towards their community, often going out of their way to offer additional help and guidance when required. These traits have gained them high favor among their customers, who hold them in high regard. The quality of their services is evident when looking at the company's Google page, as they possess a perfect review score of 5 out of 5 Stars.
A recent review by Tami Tucker says, "We needed three trees evaluated as this is our first time having a yard with trees. An arborist was out here quickly to give us his recommendation. He brought a laser pointer to point at specific parts of the tree, which I found very helpful. A crew was out here shortly after to do the necessary work. Quality control asked if they could come out and evaluate the next day."
Another review by Annie Smith says, "This tree service provider did an excellent job of removing two large trees and one large dying tree. The entire experience, from estimate to pricing, to the actual quality of work, was nothing short of amazing. I recommend them highly to anyone in the Sacramento area needing the services of an insured arborist."
The company's website offers more details on Tree Service Pro Sacramento and their services. Interested parties may also reach out to Jennifer Radler to follow up on any inquiries. The company's location, along with other customer reviews, can be found here: https://goo.gl/maps/pX97aXWUqWTvTZbf7.


SOURCE: Press Advantage [Link]