Youngsville, Louisiana -
Youngsville, LA based DumpIt.Biz is pleased to announce that they have launched their new website so clients can easily book their dumpster rental services online. DumpIt.Biz is a local, family-owned waste disposal provider that offers their services to residents of the greater Lafayette area and the surrounding communities of Louisiana. They have a wide variety of clean and dependable equipment for every client's needs. Learn more here: Dumpster Rental Lafayette LA.
DumpIt.Biz offers roll off dumpster rentals at inexpensive flat rates that keep costs low. Clients can choose from a variety of 10, 14, 15, 20 and 30 yard dumpsters and rent the dumpsters for long periods of time to best suit their needs and schedule. Some of the dumpsters available are 10-yard construction dumpsters, 14-yard dirt dumpsters, 20-yard mixed dumpsters, 30-yard construction dumpsters, contractor dumpsters, roofing dumpsters and so on. DumpIt.Biz also has a local team of professional support representatives all set to assist their clients.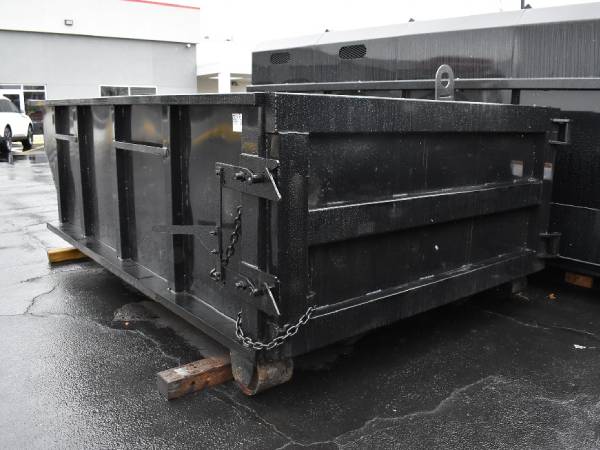 The waste disposal company also provides safe, responsible, cost-effective and environment-friendly alternatives to concrete washouts. These alternatives are easily accessible and can hold up to 5.5 yards of material. They also come with portable and watertight roll off bins for eliminating water discharge. Most importantly, the company ensures that all wastewater and concrete materials are recycled.
DumpIt.Biz offers portable toilet rentals as well. In fact, the company assures clients that their portable toilet rentals are constantly evaluated to make sure that they are in satisfactory condition. They have a full line of modern and extensive portable toilet rentals to choose from. This includes construction portable toilets, special event portable toilets, weekend portable toilets, ADA accessible portable toilets and VIP flush portable toilets. Clients may also rent holding tanks and double-sided hand wash stations.
Additionally, DumpIt.BIz offers assistance in construction and demolition projects from start to finish. Construction and demolition projects produce large amounts of waste and debris, and some of the waste created may require special disposal. DumpIt.Biz has skilled employees and the proper equipment to provide both reliable debris removal and junk removal, helping construction and demolition sites to keep running smoothly. They can also assist in minimizing waste and achieving sustainability goals.
Jason Dejean from DumpIt.Biz states that their team has over 20 years of experience in the waste-removal industry. Clients can expect to receive reliable and trustworthy service from DumpIt.Biz — because they work with the philosophy that perfection does in fact exist. They are always working hard and striving for perfection in everything that they do. For instance, they utilize GPS locators to ensure that their products are delivered on-time, and they hire skilled drivers to make sure that their products are delivered without incident. They also have a fleet of brand new and perfectly clean trucks to deliver their products and equipment. Furthermore, their employees are qualified and certified to work in various situations such as construction, weddings, corporate events, concerts and disaster relief operations.
The company also takes pride in having a polite and knowledgeable response team that responds to inquiries very quickly. Their portable sanitation equipment is also developed and built to operate perfectly. They also ensure that the service and cleaning of their rentals are done well all the time. In addition, a nine-point service plan is utilized in order to guarantee that their clients' expectations are met and even exceeded. They also implement systems for their day-to-day operations to make sure that they run perfectly as a company.
DumpIt.Biz asserts that they have never failed to accomplish their mission statement, "To develop and evolve a human necessity." They are confident in saying that they have provided the best dumpster, roll-off container, portable toilet, and concrete washout service in Louisiana.
As of the time of writing, DumpIt.Biz has an average rating of 5-Stars on Google reviews. Keith Blue writes in their review, "Great price, on time delivery and excellent service. Very clean when delivered and in excellent condition. Highly recommended." Meanwhile, Jacob Baker says, "Rented a portalet for a family gathering. Showed up early, clean and fully stocked! Professional and friendly staff, all at a great price!"
Those looking for dumpster rental services in Lafayette can head over to DumpIt.Biz's website to learn more about their wide range of services. An online booking can be secured here as well.


SOURCE: Press Advantage [Link]