Eagan, Minnesota based Twin Cities PC Repair recently published an informative blog post about the importance of hiring professionals to handle PC virus removal. Twin Cities PC Repair is a computer repair service provider that specializes in virus and spyware removal as well as data recovery from damaged and hacked devices.
In the blog post, company owner Patrick Jensen explains why antivirus products are not enough to fight against PC viruses. He also emphasizes the importance of letting a professional handle virus removal to prevent any file from being corrupted or deleted. Antivirus products are software designed to prevent, detect, and remove viruses. They check the actions driven by files and classify whether these actions are malicious or not. An antivirus program also inspects file signatures to see if it matches with a virus signature in its dictionary. It also scans for rootkits that can alter how operating systems function.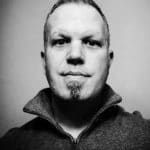 However, an antivirus program cannot remove all viruses reliably. The program can delete the malicious files that it detects, but a virus can still spread while it is undetected. PC viruses, just like human viruses, can also mutate into different strains, and the installed antivirus software on a device may not be capable of detecting and removing them.
If a virus is left undetected, the infected device and its owner may suffer all kinds of damage. In fact, some viruses can even change the settings of the computer. A common example of this is a virus that changes the device's DNS. On a virus-free computer, google.com leads the browser to Google's servers. However, this kind of virus can route google.com to a different web address (that cybercriminals can use to capture personal data). Some viruses also leave behind browser toolbars and extensions designed to gather information on the browsing habits of the infected device's user. They can also redirect browsers to unwanted sites and make unwelcome advertisements pop up. Furthermore, some strains of malware, such as the recent strain of SquirtDanger, allows cybercriminals to take screenshots, download files, steal passwords and drain cryptocurrency wallets.
As noted in the blogpost, viruses are designed to be difficult to remove for the average PC user. This is the reason why Jensen recommends professional virus removal to get rid of such problems thoroughly in a way that antivirus software cannot. Computer security experts can diagnose when a device gets a virus and check for strains that the user may be unaware of.
In line with this, Twin Cities PC Repair is pleased to offer professional virus removal at reasonable prices. Their technicians have years of experience in removing malware and virus infections without losing important data, and they are also capable of repairing defective devices, recovering data, installing computer software and upgrading hardware. They provide a variety of services, such as setting up secure networks, firewalls, wall jacks and so on.
In a 5-Star review published on the company's website, Mike J. writes, "Patrick, thank you so much for all of your help with purchasing and setting up my new computer! I was hesitant at first, but you made the process easy and worry-free for me by assuring you weren't going to sell me things I didn't want or need. Your customer service is second to none, and it's refreshing to talk with someone who loves what they do and is in it to help their customers, not just to make a buck. I really appreciate your hard work and won't hesitate to recommend you to anyone and everyone I know! I will be doing business with you again, and I wish you great success in your future business endeavors. You have the drive and work ethic to succeed, and I know you won't forget that your customers make your company more than just a success story. Thank you so much."
In another glowing review published on the company's website, Pat Radecki says, "We hired them to straighten out a very complicated home entertainment system as well as laptop repair, and they did a terrific job. Excellent communication, and they made sure the job was done right. Highly recommended."
Those interested in learning more about Twin Cities PC Repair and the wide range of PC services they offer may visit the company's website at https://twincitiespcrepair.com to get started. Alternatively, customers may connect with the company via social media to stay up to date with their news and announcements.


SOURCE: Press Advantage [Link]