BarkWiki announced today that it will be donating $500 every 90 days to an animal shelter or rescue organization within the U.S. The founder has rescued many animals over the past three decades and understands their welfare is a top priority, along with having the funds to feed and care for these dogs and cats. Donating is a way they want to help organizations and animals who are waiting for kindhearted pet lovers to come forward and give them a forever home.
"With 3.3 million dogs and puppies entering animal shelters every year, BarkWiki wants to make a positive and ongoing contribution to the more than 10,000 animal shelters and rescue organizations across the country," said Adrienne Jade, owner of BarkWiki. "We particularly want to support and highlight the work being done by no-kill animal shelters."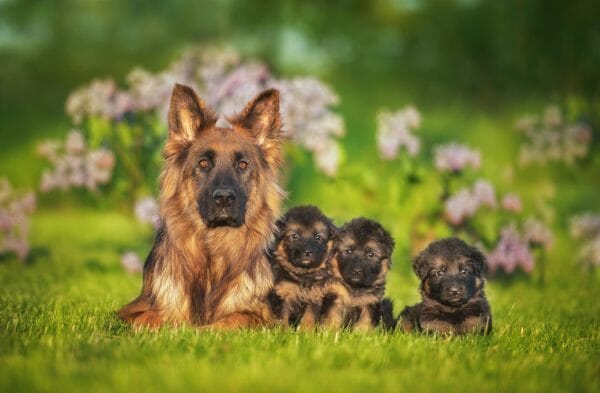 No-kill animal shelters focus on saving every dog or cat who can be saved. This means providing veterinary care for animals with health problems, treating behavioral issues, and focusing on the safety and quality of life of the animals. No-kill shelters concentrate on finding a safe home for as many animals as possible while educating the public about spaying and neutering. Humane euthanasia in only used as a last resort—such as when an animal is suffering from an irreparable medical or behavioral condition. Animal shelters that follow a "no-kill" philosophy have a 90% save rate.
Approximately 47% of dogs and puppies surrendered to animal shelters are there because the owners cited "pet problems," which might include problematic behaviors, puppies that grew larger than expected, or health problems the owner couldn't handle.
"Providing education about different breeds and helping potential pet owners develop realistic expectations about dog ownership is one of the primary focuses of BarkWiki," said Jade. "We believe that educated dog owners make the best pet owners. Understanding a specific breed's personality, life expectancy, and exercise needs helps to ensure that an adopted dog matches the needs and expectations of the household."
As an example, Jade cited the unique needs and medical issues of German Shepherds. "German Shepherds are a popular dog breed because they tend to be intelligent, loyal, and protective. However, this breed requires lots of exercise and training," said Jade. "Owners that aren't prepared to invest the time and energy into these activities might not be a good fit for this breed. German Shepherd owners also need to educate themselves about joint health issues and treatments as this breed is prone to hip dysplasia."
To determine which animal shelter or rescue organization receives the donation, interested parties can enter their information into the Animal Shelter Donations Dog Giveaway. The person chosen by third-party software at the end of 90 days will then be able to select an animal shelter or rescue of their choice, who will receive $500. That individual will also receive $500 for themselves. The only requirement is that the animal shelter or rescue organization must be validated as being legitimate and have a verified Google local business listing.
Although BarkWiki's primary focus is on providing information about various dog breeds and dog health issues, the site also has a lighter side—allowing visitors to share photos or videos of their dogs or enter the site's various giveaways. "We love when our visitors share photos of their dogs through our website," said Jade. "We particularly love to highlight rescue and adoption success stories on our social media platforms. Hearing how a dog's life improved as a result of being rescued from an animal shelter provides the type of uplifting content our visitors want to see and read about. Highlighting how shelter dogs thrive and grow after adoption is one of the happiest parts of our job."


SOURCE: Press Advantage [Link]