MeetPositives.com is a dating site for people who have herpes or any other sexually transmitted disease (STD). This means that it offers the opportunity to people with herpes to meet other people who have a similar condition. While dating with herpes is oftentimes difficult, if not scary, dating people who are also positive for herpes makes it a lot easier because they get to know people who understand the condition and the difficulties of people who have it. Herpes positive people often find that when they date people who are uninfected, the part that they dread is revealing their condition to the other person who may react negatively.
Jack Lombardi, owner of Meet Positives, says, "If you are living with herpes, you are not alone. There are many others like you and even though there's no cure for herpes, you can still live a happy and healthy life. For an infected person, it's very important to find the right crowd. The community here is made of similar people who understand your situation and will not be quick to judge."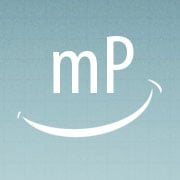 He continues, "Meet Positives was built for positives and has thousands of herpes singles who have made this website their sharing platform. Members share their stories and information on how to live a better life with the infection. By joining you will enjoy a number of benefits."
One of the benefits of becoming a member of Meet Positives is that one can participate in the online discussion forums or read the posts made by members who share their positives' stories and how they have lived with their diagnosis. This allows people living with herpes to find information that can help them manage their situation and live a better life.
Another benefit is that Meet Positives members are able to share their problems and in the process, the problem gets resolved. This is because a problem that is shared is a problem solved.
And possibly the best benefit is that members may meet someone whom they can really form a relationship with. Dating is often difficult for people who are positive with the Herpes Simplex Virus (HSV) but by meeting someone with a similar situation, dating may be possible because that someone already understands the condition and there is no need to explain. Thus, Meet Positives is a platform for herpes singles to meet and date without having to fear that they will get rejected.
Becoming a member of the Meet Positives site is easy. Those who are interested will simply need to create an account and then provide some information about themselves to share with the other herpes singles. There are thousands of herpes singles who are searching for someone they can share their stories with and possibly develop lasting relationships.
Meet Positives was designed to help STD positive people who are single avoid the embarrassment and possible rejection by informing a potential mate about their condition. Some members are motivated to join because they want to find and date other people who have experienced the same difficulties.
Meet Positives, unlike conventional dating sites, utilizes an algorithm that matches people who are living with the same condition(s), by their locations, and by their specified preferences. Registered members are able to search the database of profiles of positive singles who are also interested in dating, sharing their experiences, and knowing more about their condition through the discussion forums.
At Meet Positives, it is not only their goal to help positive singles find their love, but also to make it last long-term. Thus, they also offer free advice and tips on how to develop a strong relationship that will help them achieve happiness. The Meet Positives community is where members can readily share all of their concerns and information that they believe can help others.
Those who are interested in knowing more about the dating site for herpes may want to check out the Meet Positives website, or contact them on the telephone or through email.


SOURCE: Press Advantage [Link]