Meet Positives has announced that they offer a dating site that allows single people who are positive with Herpes Simplex Virus (HSV) to meet singles who are also HSV positive like them. Unknown to many people, herpes is a common condition that affects more than 40 million people in the USA, although only a few know that they are HSV positive. Dating is already difficult for many people, and more so for those who have herpes or any other STD. The risk of being rejected is significant because many people will not want to date a person with STD. Thus, Meet Positives serves as a platform that can be used by herpes singles to meet and date without having to fear the possibility of rejection.
Jack Lombardi, owner of Meet Positives, says, "If you are living with herpes and would like to be around people who care and provide crucial information about your status, join Meet Positives. Joining this site is easy. All you need to do is create an account and add some information about yourself to share with other herpes singles. There are thousands of herpes singles looking for someone just like you. Forget about rejections, join Meet Positives today and find someone special."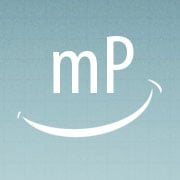 People who are living with herpes should realize that they are not alone. What is important is that they are able to find the right community just like the one at Meet Positives, which is made up of people with a similar condition and therefore understand the situation. The Meet Positives community is made up of thousands of herpes singles who share their stories and information on how to live a better life despite the infection.
Members can share their stories and advice through individual posts and online discussion forums. Other members would then be able to read those posts and participate in the discussions to help them know how to live a better life despite being HSV positive. Discussing one's condition with uninfected people can be very difficult or even scary but talking about it with people who understand one's situation will ultimately make one feel more comfortable and more confident when sharing experiences.
The Meet Positives website allows people with herpes to learn more about the condition from others who have experienced the same situation. It is also possible to obtain the latest information regarding a possible cure for herpes, vaccination or other treatment alternatives. Members can also read about herpes drug reviews, side effects, and success stories.
Registered members of Meet Positives are able to search profiles of positive singles who are interested in dating and sharing with other positives their experiences and stories. They also have the opportunity to learn more about herpes on the discussion forums. And members will not just be able to use the usual personal ads. They will also be able to focus on various details to truly find someone who may be compatible with them and have a fruitful online dating experience. This is just one of the main reasons why Meet Positives has received recognition as a leading online dating site for singles who are STD positive.
Unlike the usual techniques applied by traditional dating sites, Meet Positives makes use of a different approach to match men and women. They utilize various dimensions that are not just geared towards matching people who have the same interests but also make sure that the predictors will result into long lasting relationships. With the Meet Positive compatibility factors, members may be able to find their perfect match within a short period of time.
Jack Lombardi explains, "STD infections can be managed and those impacted can live a healthy life. If you are infected, you are not alone. The reason why Meet Positives exists is to ensure that you meet other interesting positive singles that understand your situation and are willing to spend their time with you."
People who are interested in learning more about the Meet Positives herpes dating site may want to visit the Meet Positives website, or contact them through the telephone or via email.


SOURCE: Press Advantage [Link]