Duluth, Georgia based Atlanta Institute of Music and Media (AIMM) is pleased to share that their music program, widely recognized as the best online music program, has seen significant interest from those looking to continue their education and developing their skills in the industry. Following an official COVID-19 update, the school may also exercise their option to start classes for their Spring quarter online, resuming instruction on campus pending federal and state guidance.

Nite Driscoll, President of Atlanta Institute of Music and Media, says, "We are the premier school for those looking to attend the best programs, and we provide the extensive education that no other accredited music college can match. With social distancing in force, we can provide our Online Music Program to every student across the globe who wants to pursue a career as a musician, in audio production and in recording engineering with our industry-leading instructors.

The KAKE ABC news site recently published an article on the upswell of interest in the academy's Music Production degree. The article highlights the fact that AIMM provides a comprehensive curriculum of classroom instructions, stage performances, computer labs, recording studios and life clinics. In it, Driscoll states, "All of our programs are well rounded, providing students with the specifically tailored education they need to develop their skills and knowledge to prepare for employment in a variety of fields. Helping our passionate and talented musicians, sound engineers, audio producers and media students achieve their potential and success across a wide variety of career paths is our mission. In an ever changing industry, we will ensure that our curriculum adapts to meet the needs of our students."

Student feedback echoes the quality of the education that AIMM provides on online sites such as Google, Niche and more. One Niche review, for instance, says, "About a year ago, I started doing some soul-searching, wondering what I wanted to do with my life. I was 23 at the time; no kids, single, own apartment and own car, yet I wasn't happy. I was working a job I disliked and feeling I was just living to pay bills. I knew ever since I was 11 years old that I love writing poetry, rhymes and raps. So, I figured then that I should do something in music."
The review continues, "I started looking at the different fields I could do and came across audio engineering and audio post production. I thought those were the dream careers I had been looking for. I then started searching for colleges near me that have the program, but none were to my liking. Then, I came across the Atlantic Institute of Music and Media, where I've found my match! Down to the degree, the fact that they offer internships and jobs in overall experience and location of the school, this is my #1 choice. I'm excited to see what the future holds."

Many other reviews are available online for those who are seriously considering enrolling at the academy. AIMM also offers an Online Music and Technology Certificate with a Focus in Guitar or Bass, which allows any guitarist or bassist to learn from the comfort of their own home and continue to receive the same excellent techniques, instructions and courses from industry-leading instructors. This 100% online program is designed to help students further their musical, recording and engineering abilities. All the credits received as part of the Online Music Certificate are fully transferable to the Associate of Applied Science in Music and Technology Degree.

Nite Driscoll continues, "Many students like the flexibility of our Online Certificate in Music and Technology as they can schedule and learn in their own time and in their own home. Our affordable programs allow students to learn to manage their own time in our immersive courses. Although we would normally encourage prospective students to take a tour of AIMM if they live near Atlanta, we have closed our campus until at least April 5th. However, more information about our full range of programs and financial aid facilities is available online."

Those interested in the Online Music Certificate from Atlanta Institute of Music and Media can visit their website to find out more and begin the application process. Many student resources and articles on industry opportunities can also be found on this site. Further inquiries may be directed to Nite Driscoll, and those who are active on social media are invited to follow AIMM on their preferred platforms, including Facebook, Instagram and Twitter.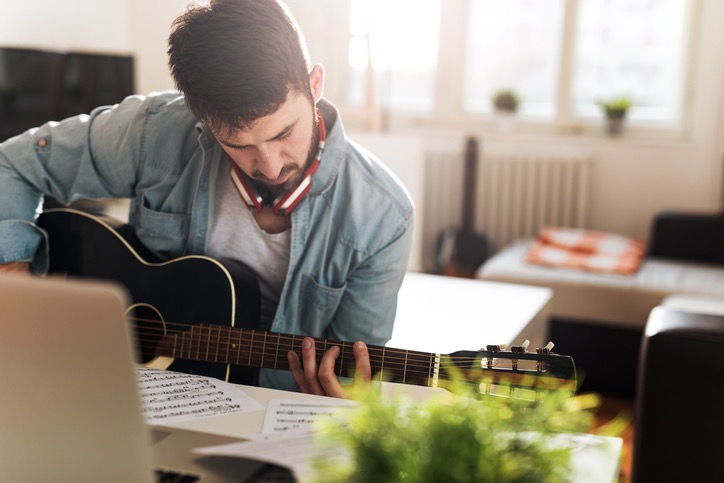 SOURCE: Press Advantage [Link]