Star Spangled Flags is proud to announce that they are still providing high-quality American flags during the coronavirus pandemic. The company manufactures some of the most durable flags in the world, all of which are 100% made in the US. They are sewn together from super tough nylon and polyester, and treated to withstand UV degradation from the sun so that they can be flown proudly and patriotically.
Barry Mason, a spokesperson for the company, says, "If you have struggled to find an American Flag built in America by Americans made with the most premium-quality materials to be long-lasting, you don't need to worry any more. The moment you open the package and see our flag in person, you will recognize that, in both materials and craftsmanship, we do not spare any detail when creating our flags."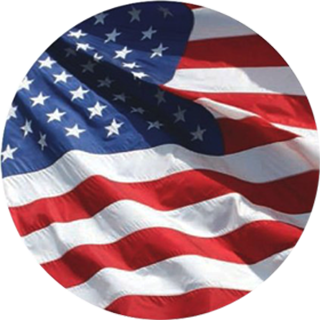 Star Spangled Flags' nylon flags are crafted using heavyweight 200 denier nylon, making them both tough and long-lasting. Two rows of superior lock stitching are applied to the stripes, with four rows on the fly end of the flag to prevent unraveling and fraying, thus extending each flag's lifespan. The stars are also embroidered with a dense thread count. They are then treated to dry fast as well as resist sun and chemical deterioration, holding the colors strong against ultraviolet rays in the bright sunshine. The red and white stripes form a good contrast with the blue field and the white embroidered stars, making the colors pop from the fabric.
Mason says, "Times are hard now, given all the panic caused by COVID-19, and many are at home. But we Americans don't frighten that easily. Even in dark times like this, we Americans fly our flags high, and we are all proud to be patriots. Star Spangled Flags' American flags are the perfect choice for you if you want to show your love for your country and display your patriotism as you shelter in place during this unprecedented time."
The company manufactures a wide range of flags. In addition to American flags, they also offers state flags for all fifty states, military flags, historical flags and international flags for many different countries. Star Spangled Flags also sells tangle-free spinning flag poles and assorted accessories. The company's line up of American flags can be found on their website and on Amazon.
The quality of the flags manufactured by Star Spangled Flags is reflected in the company's customer reviews. On Amazon, all of the company's products have near-perfect ratings. In his 5-Star review, T. Bennett says, "I purchased this flag two years ago and have flown it 24/7 in Colorado weather, lighted at night of course. … It's amazing to me this flag has held up so well for two years of outdoor southern exposure without any fraying. I highly recommend it!"
In another 5-Star review, C. Fredenberg states, "Nice flag and nice colors. Had to replace my old one as it has served me well for two years. I hang my flag 24/7, lowering when appropriate, and have it lit at night. I liked the extra rows of stitching, which it seems it should hold up. I don't mind buying items from China, but not an American flag. So glad it is made in the USA."
Those who want to learn more about Star Spangled Flags and the various products they provide can find more information on the company's website. Additionally, the company encourages interested parties to get in touch with them directly via email or phone. You can also reach the customer service team through the contact form on their website. Star Spangled Flags also maintains a presence on Facebook where they frequently post updates, share various forms of media, and communicate with their customers. The public is invited to follow their YouTube channel for more content regarding the company's flags and their correct usage.


SOURCE: Press Advantage [Link]