OneCall, a nationwide home improvement specialist based in Houston, Texas, has announced that they can offer air duct cleaning service in Missouri Texas. Having extended their services nationwide, they want homeowners in Missouri City, Texas, to know that they can rely on them to send reliable and high quality air duct cleaning professionals to their homes. Air duct cleaning is vital because indoor air pollution is one the top five environmental health risks in the United States. Also, providing appropriate maintenance for the HVAC system will strengthen it and minimize the frequency of repairs.
Dona Vernon, a spokesperson for OneCall, says, "Air ducts are an essential component of any heating, ventilation, and air conditioning (HVAC) system. They are the pathways for heated or cooled air to travel throughout your home. Periodic air duct cleaning removes dust and other contaminants that accumulate over time inside your air ductwork. Particularly, dirty ductwork can affect indoor air quality. Apart from mold and fungus, allergens such as dust, pet dander, pollen, insect debris, and smoke accumulate inside the ductwork and travel throughout your home. That is why having a proper HVAC system and air duct cleaning maintenance service is important for your home."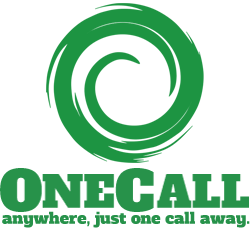 Experts recommend that homeowners have their air ducts regularly cleaned in order to protect the health of the residents of the home and also to make sure that the HVAC system will be operating properly. Research has shown that indoor air is often two to five times more polluted compared to the outside air. With people usually spending 90 percent of their time indoors, they are likely to breathe in the dirt, mold, dust, fungi, and more. Meanwhile, the dirt, debris, dust, pollen, pet dander, and other contaminants may force the furnace or air conditioning system to work harder, causing higher energy costs and more repair work.
Aside from Missouri City, people in a number of cities in Texas can use OneCall to have access to quality air duct cleaning professionals. These include Houston, Pearland, Addison, Richmond, Bardwell, Bellaire, Argyle, Cedar Hills, Colleyville, Bulverde, Dallas, Driftwood, Crosby, Floresville, Galena Park, Euless, Hockley, Hurst, Grey Forest, La Vernia, Lavon, Katy, Marion, Memorial, Lockhart, Oak Ridge North, Pipe Creek, Needville, Rockwall, Rowlett, Prairie View, Shoreacres, South Houston, Schertz, The Colony, Victoria, Staples, Woodcreek, West University Place, and many more.
When in need of air duct cleaning service Cypress residents and those in other areas near or at Missouri City can simply call OneCall and they can have peace of mind in knowing that they will be serviced by true professionals. Homeowners may want to look for a number of indications that it is time to call on the experts to have the air ducts cleaned. These include a furnace air vent that is clogged with dust, causing more dust to find itself in the return ductwork; the presence of matted dust, dirt, or debris under vent covers; and accumulation of dust on the return air registers, particularly if there is a thick and fuzzy dust coating.
Air duct cleaning can improve the home's environment in a number of ways. As long as a professional air duct cleaning service is used, they are more likely to discover and eliminate harmful organisms and particles compared to when homeowners and people who are inexperienced in air ducting cleaning doing the job. High levels of mold in the home can result into a number of negative health effects. It should be noted that not only the air ducts have to be cleaned. It is also important to check the blower fan, furnace controls, and the motor or air conditioning coil for signs of dust.
The proper maintenance of the HVAC system will make sure that the HVAC system remains in proper working order. By scheduling regular air duct cleaning and checks, homeowners may be able to avoid more serious problems in the future.
People who are interested in air duct cleaning in Missouri City and other cities in Texas can visit the OneCall website or contact them through the telephone or via email. They are open 24 hours a day, every day of the week.


SOURCE: Press Advantage [Link]