Houston, Texas based OneCall is celebrating their growing reputation as one of Texas' most reliable air duct cleaning experts. They wish to show their appreciation for the community's support by recommitting themselves to serving their customers to the best of their ability.
Dona Vernon, a representative of the One Call air duct cleaning service, states, "We wanted to take this opportunity to celebrate the community for the support they have shown us. They continue to choose us for their duct cleaning projects, placing their health in our hands and relying on our expertise. We'll continue offering our services with the excellence and commitment that sets us apart from our peers, improving our services whenever we can to ensure that homeowners in Cypress and its surrounding areas can always receive services of the highest quality."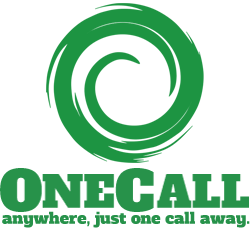 OneCall has been serving the Cypress community for several years, growing both in terms of reputation and the quality of their services. They are considered one of Cypress' best contractors and they feature among the best-rated companies in the area. They possess a near-perfect review rating of 4.9/5 Stars, having gathered testimonials from satisfied clients who describe them as attentive, fairly priced and efficient.
One of their most recent customer reviews, written by Jenna Burrell, says, "I had my house painted, and the painter, when painting near the vents, noticed a lot of dust in my ducts and suggested I get them professionally cleaned. Based on their strong reputation, I decided to use OneCall, and they did not disappoint. I'm glad that the ducts are clean and air quality has improved."
OneCall asserts that they have seen many cases like this, as homeowners unfortunately tend to underestimate the importance of having their house's ventilation system cleaned regularly. Vernon says, "A lack of proper care and cleaning is why indoor air is often 2-5 times more polluted than the air outdoors. Many consequences come from neglecting to give your ventilation system the proper maintenance that it needs, varying from fire hazards to health complications from bacterial growths. While cleaning it once a year should be enough to prevent such events, few homeowners follow through with this very important matter."
A house's ventilation system is the perfect place for an accumulation of dust, dirt and pet hair to occur, obstructing the proper airflow within the system and affecting the quality of the air that is cycled throughout the house. A build up of this sort presents a fire hazard and often causes the house's temperature to be irregular between rooms, placing unnecessary stress on the heating and cooling system, thereby shortening its lifespan and causing malfunctions that could potentially cost hundreds of dollars in repairs.
Given enough time, other consequences will begin to show. Allergies, asthma and respiratory system infections can all be caused by a poorly maintained ventilation system. Insufficient clean air in homes also makes it easier for mold and fungal spores to find the right conditions to grow to toxic levels, adding to hazards that can lead to catastrophic consequences.
Vernon says, "A professional Cypress TX air duct cleaning service can improve your home's environment in different ways. You will immediately notice a significant improvement in the quality of the air cycled throughout your house, alleviating your allergies and asthma in no time. The entire cleaning process only takes a couple of hours, and we can work around your schedule to make it happen, so there is no reason to not have your ventilation system cleaned professionally."
OneCall's services are not limited to air duct cleaning, as they are a one-stop that can fulfill any and all of the requirements that Cypress residents may have. These services include fire damage and flood damage repairs, flooring, landscaping, mold removal, general contractor services and more. All of these services are carried out by licensed professionals, guaranteeing their quality as well as the client's satisfaction.
The company's website includes more information on the services provided by OneCall, including what they encompass and what results customers may expect. Those in need of a local duct cleaning specialist can reach out to Dona Vernon to follow up on any inquiries (or schedule a cleaning appointment as necessary). Learn more here: Richmond TX Air Duct Cleaning.


SOURCE: Press Advantage [Link]