Menifee, California, based BarkWiki has recently published three informative articles to help dog owners understand three common conditions that may affect their pets. Many pet owners search online for symptoms to educate themselves before going to their local veterinarian. BarkWiki is an excellent resource for dog owners, which provides educational material relating to dog health, in addition to helping website visitors locate vets across the USA. They also offer valuable pet giveaways. The three articles just released cover commonly experienced problems every owner tends to face, including; fleas on dogs, Parvo treatment, and Gabapentin used to relieve pain in dogs for certain situations and conditions.

Virtually any animal venturing outside is almost certain to pick up fleas. However, by the time they are detected, fleas may have invaded their home. BarkWiki wants to help every dog owner understand what they need to do for treating a dog with fleas, in addition to preventing future occurrences. They also recommend a tried, true and tested over-the-counter medication.
Adrienne Jade, speaking on behalf of BarkWiki says, "Our team is actively researching, writing and adding content for each of the 340 pure breeds globally, which includes the 192 that the AKC acknowledges, so every family can learn how to care for their animals' well-being. We also help connect pet lovers who want to give dogs a home by adopting from no-shelters across America through directories listed on our site. These beautiful, abandoned dogs need loving owners who have a good heart and long-term future of the pet in mind so they can enjoy a forever home without being abandoned again. We are advocates of adoptions and rescue versus going to a breeder or puppy mill, and our goal is to make sure you have the best information at your fingertips."

They have also published an article highlighting what owners need to know about Parvo (CPV) and Parvo treatment. Puppies between the ages of 6 weeks and 6 months are especially susceptible to the condition, so those who might have purchased or received a puppy as a gift may want to study the information and understand what to watch out for as they enjoy the new addition to their family. The article details the signs of Parvo, followed by information on diagnosis and treatment, to help owners understand what to expect. However, BarkWiki recommends that all owners take their puppy to a vet immediately if you think it has Parvo.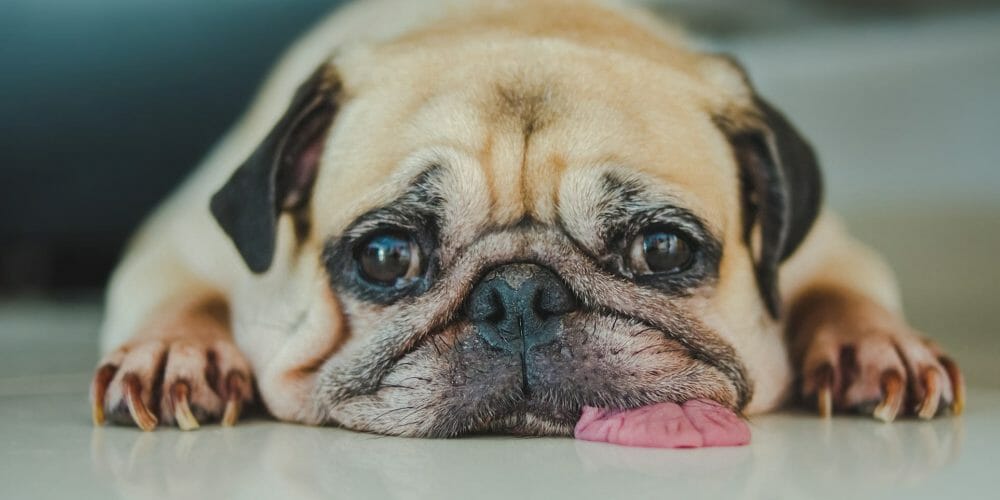 The article highlights that Parvo for dogs is extremely infectious and has a 90% mortality rate, if left untreated. It also discusses most puppies contract Parvo while in the process of being vaccinated for it—or when they have not been vaccinated at all. Puppies are usually vaccinated for Parvo when they receive their combination vaccines, which starts at approximately 6 weeks of age and continues every 4 weeks until they are 18-to-20 weeks of age. It mentions how kittens and cats can get a form of Parvo known as FPV, as well as the human Parvovirus.

Barkwiki's last article discusses Gabapentin. While it is generally used for human pain relief, it is now a commonly prescribed pain reliever for dogs as well. The article emphasizes, however, that Gabapentin should only be used if a vet has approved it for a dog on a case-by-case basis. Gabapentin, branded Neurontin, is prescribed to decrease chronic pain, including that associated with arthritis or cancer treatment. It is also used to help prevent seizures and convulsions, in addition to being prescribed as a sedative to calm a dog before anxiety-provoking situations.

These informative articles, recommendations, giveaways and real dog owner stories posted on social media are certain to make BarkWiki a favorite resource for many new pet owners and established dog owners. Reviews from their fans, for instance, are already being left online. For example, on their Facebook page, Joey P. recommends BarkWiki in a review that says, "One of my biggest pet peeves are irresponsible dog owners who fail to do any due diligence before adopting, contributing to the high rate of abandoned dogs (and animals in general). BarkWiki is a great site to learn about the different breeds of dogs (making it a no-brainer to do your due diligence), how to identify and avoid health issues, and it even helps you find a qualified vet to care for your furry friend. I especially appreciate the user-friendly interface and the fact that they make it easy to find the best no-kill shelters anywhere in the US. Whenever I hear of someone looking to adopt, BarkWiki is the first site that comes to mind. I highly recommend BarkWiki to all my family and friends."

Adrienne Jade responds, "We want to thank Joey and everyone who has taken the time to leave their recommendations online. We appreciate your help getting the word out about BarkWiki, and we will continue to help those who want to learn more about their pets as well as those considering adoption find out what they really need to know. We hope you enjoy our monthly competitions and giveaways. We have two separate giveaways on right now, so get your entries in as soon as you can."

To enter the BarkWiki competitions, simply enter for free through their website. They invite everyone to explore the range of information made available through their beautiful website and utilize their Find A Vet and No-Kill Shelter sections. The company further encourages social media users to stay in touch via their preferred social media platforms.


SOURCE: Press Advantage [Link]