Atlanta Institute of Music and Media (AIMM), based in Duluth, Georgia, has announced that they have recently published a blog post that details the equipment that a beginner music producer would need. The article is titled, "Equipment that Every Beginning Music Producer Needs", and the main items discussed include a DAW, MiDi Controller, Studio Headphones, and an Audio Interface. AIMM is a music school that offers programs like the Certificate in Music Production Program, which is aimed at helping students develop their skills needed to become a professional and successful sound engineer.
Nite Driscoll, president of the Atlanta Institute of Music and Media, says, "Music Production can be a hefty load of work, but it can also be one of the most rewarding feelings in the world. If you are just starting out, don't let the workload, equipment cost, or initial learning overwhelm you."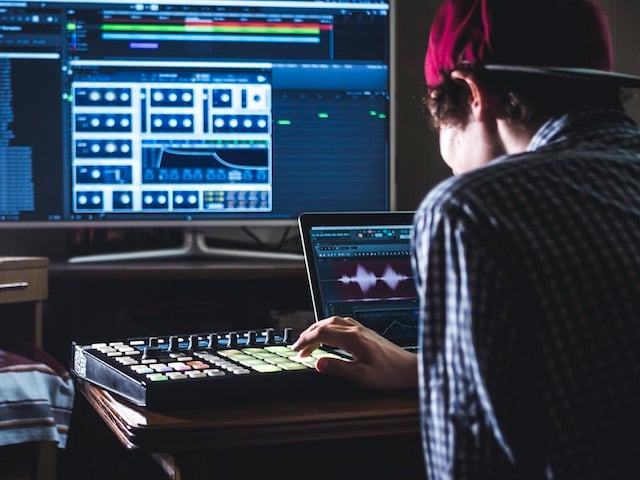 He continues, "Don't worry because we regularly published helpful content like the article that we have recently released. The article discusses affordable tools that would be enough to create a whole composition."
Before discussing the equipment every music producer needs, the article outlines five beliefs that they believe every music producer must have. These are: trusting their ears but always mixing several sound systems; not hurrying through the songs; being experimental; not spending too much on hardware and software; and challenging themselves every day.
The five affordable tools that a beginner music producer must have are: a digital audio workstation (DAW), a MIDI controller, a pair of studio headphones, an audio interface, and a studio recording microphone. Aspiring music producers may also want to subscribe to a sample service, get a Serum synthesizer, and a SPAN signal analyzer.
A DAW is a software application used for recording, editing, and creating audio files. DAWs are regarded to be the foundation of electronic music production because without it, music producers would be forced to use audiotape recorders. There are dozens of DAWs with each one having its own set of features but the common traits that are often needed include multitrack recording, filtering, and pitch/tempo modification. While there are other alternatives to the DAW like recording analog audio using tapes, these are expensive and need great amounts of talent.
The MIDI controller is used for connecting DAWs and physical hardware. Grid controllers are the better choice than keyboard controllers because they offer an inexpensive way to arrange beats and trigger samples and they are more intuitive. A grid controller allows precise drum sequencing and live performance with a DAW.
Studio headphones are needed to listen to works in progress, allowing music producers to mix their tracks effectively. Meanwhile, an audio interface is needed for non-MIDI instrument like vocals and guitars. This tool serves as the bridge between the traditional analog sounds and digital audio. An audio interface is required for handling live instrumentation as it is able to translate the nuances of the acoustics into digital format.
And a studio recording microphone is also recommended because this is designed to capture sound in a studio environment. These are fixed-in-position microphones that are either omnidirectional or cardioid. Omnidirectional microphones capture sound in a three-dimensional sphere while cardioid microphones have "heart-shaped" sensitivity patterns to better capture speech and vocals.
Meanwhile, samples are parts of an existing sound recording that are spliced into single audio clips. Sample services offer such samples bundled based on genre or instrument into sample packs. Music producers can listen to the sounds until they catch something interesting. They will then download it, load it to their DAW and use it to create new music.
AIMM has a strategic location in Atlanta. It is situated close to the city's live music scene. This city has some of the most creative, successful, and influential music artists of the past 50 years. It has several popular record labels, world-class venues, recording studios, and other components of the popular music industry.
People who are interested in knowing more about AIMM and their programs like the Music Production Certificate can head to their website or contact them on the telephone or via email.


SOURCE: Press Advantage [Link]