The Atlanta Institute of Music and Media, based in Duluth, Georgia, has published a new article detailing the various aspects that students should consider when choosing a music college. The entry is intended to help prospective musicians and music producers narrow down their options, based on the criteria described by the institute.
The institute notes that choosing a music college can be a challenging task, mostly due to the lack of knowledge and resources that students have available. Most graduates are unaware of what may be the most relevant criteria to weigh their possibilities by, which often leads them to make a poor decision that results in disappointment and regret. Having witnessed countless students struggle in this manner, the Atlanta Institute has decided to lend a helping hand by sharing their industry expertise.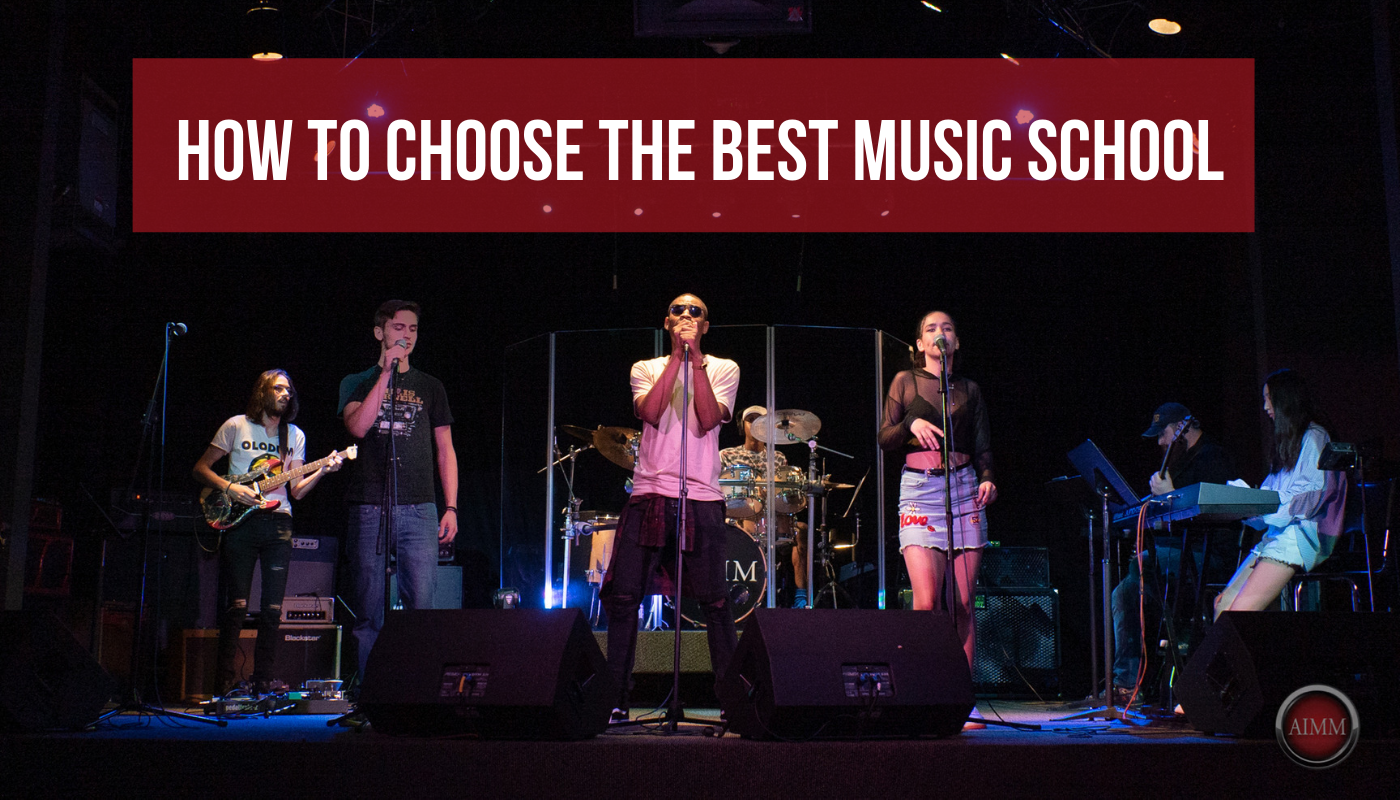 "There are several factors that one should consider when choosing a school, and most of them are not as intuitive as they may seem," states Nite Driscoll, the President of the Atlanta Institute of Music and Media, referring to their article, "How To Choose a Music School." He elaborates, "The music college that you pick will have a lasting impression on your music industry career. The chances are that the school you choose will determine the path that you will follow for the rest of your life, so it is not a decision to take on lightly. Seeking guidance and assistance is a fundamental part of making the right choice, and while a counselor would be the most helpful in this situation, we hope to help such students in our own way as well."
According to the Atlanta Institute of Music and Media, there are seven principal factors to consider when choosing a music college, all of which share similar importance. The first factor, they say, is the college's location. While it may seem an obvious point to consider at first, it plays a significant role in the student's development and growth that goes far beyond the length of their commute to the school. The institute explains that a school in a city that is well known for producing good artists will most likely rely on better instructors. They note that this will likely also mean that the instructors will have better connections, resulting in higher growth opportunities for their students and a greater chance of success.
They add that it is essential that the student come to a decision regarding the specific program that they desire to study. Deciding on a course will help narrow down the available schools, as it is most advisable to choose a school that excels at the program in question—and has produced notable and successful individuals in the past. Depending on the course, performance opportunities may be another factor that students need to take into consideration. The institute advises that students choose a music school that provides the right growth opportunities for musicians, engineers, or music producers, according to the major chosen.
However, choosing outstanding schools that possess these qualities will inevitably bring forth other challenges. Since these are the most coveted options, entry applications will be suitably thorough and challenging. Those who choose such distinguished schools ought to be prepared to excel in their admissory audition, as the institute emphasizes that making a positive impression is crucial to secure admission.
The Atlanta Institute of Music and Media is a school that possesses all of these traits, as they not only have a distinguished history of success but also continue to welcome new talent and help them develop their qualities to the fullest. The institute boasts several success stories and has received many 5-Star reviews that prove their excellence in the field of musical education, as well as their ability to consistently produce highly-qualified musicians.
One of their most recent success stories narrates the case of Mason D., who shares, "I can only describe the Atlanta Institute of Music and Media as the best college in the area. I have been working with them for three years, and they have been excellent. They have taught me more than I could ever research on my own, and have been a blessing in my life. From their beautiful installations to their outstanding instructions, they are truly something else."
Those who wish to learn more may reach out to Nite Driscoll of the Atlanta Institute of Music and Media to make further inquiries. More information can also be found on their website, and students are welcome to connect with the institute through their social media pages.


SOURCE: Press Advantage [Link]