Parties Inc., a locally owned and operated party rental company in Vancouver, WA, is excited to announce the launch of its new selection of party rental equipment. Since 1999, the company has been working tirelessly to provide its clients with high-quality rental equipment for their various events. The new additions include a wide range of event equipment and accessories that cater to all types of events, large or small. For more information about the party rentals in Vancouver WA uses for all special occasions, visit the official company website.
Parties Inc. is known for providing exceptional service to its clients, and the new selection of party rentals is no different. The company understands the importance of creating a memorable event, which is why it has added a variety of new items to its collection. The new additions range from classic to trendy party equipment, ensuring that everyone can find something that suits their needs.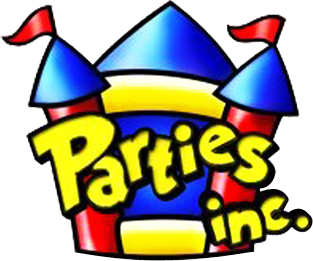 "We are thrilled to launch our new selection of party rentals," said Parties Inc. spokesperson and owner Michael Hagan. "Our team has worked tirelessly to ensure that our clients have access to the latest party equipment and accessories to help make events of all styles festive, entertaining, and fun. Whether you're hosting a birthday party for your toddler in the backyard or a community-wide music festival for all ages, we carry everything you need to ensure your guests have a memorable time in a safe and affordable way."
One of the latest additions to Parties Inc.'s collection is the open photo booth. According to the company website, the photo booth is perfect for larger gatherings, including wedding receptions, proms, corporate dinners, fundraising galas, and more. The photo booth comes complete with a classic design, adding to the overall experience of taking pictures at a range of events. The photo booth is equipped with the latest technology, including a high-quality camera, lighting, backdrops, a social media kiosk, and instant printing. Guests can take their photos home as a souvenir of the event or email or text the photos to themselves to save or share online.
Another new addition to Parties Inc.'s collection is the karaoke machine. This machine is perfect for events of all types, including bachelorette parties, bridal showers, networking happy hours, birthdays, bar or bat mitzvahs, and more. The karaoke machine comes with a large selection of songs, including the latest Top 40 hits, ensuring that everyone can find a song they know and love. The machine is easy to use and comes with a high-quality microphone and speaker, making it perfect for both indoor and outdoor events. The machine is also equipped with a Bluetooth connection, so users can queue up their own music as well.
For those looking to add some excitement to their event, Parties Inc. has added a Tumble Tower wooden block game to its collection. This classic game is perfect for outdoor events and is sure to entertain guests for hours. The giant tumble tower game is made of high-quality wood and is designed to withstand the elements. The game is easy to set up and is perfect for both children and adults.
Parties Inc. has been in the party rental business for decades and has established itself as a reputable company in the industry by providing high-quality rentals at budget-friendly prices. The company offers a range of rental equipment, including tables, chairs, linens, and more. Its team of experienced professionals is dedicated to ensuring that every event is a success, from easy online scheduling to guaranteed prompt delivery.
The company also offers delivery and setup services, making it easy for clients to focus on enjoying their event. With the new selection of party rentals, Parties Inc. is well-positioned to continue providing exceptional service to its clients. For more information on Parties Inc.'s new selection of party rentals, visit the company website at www.partiesinc.com or contact its customer service team at (503) 641-1803.


SOURCE: Press Advantage [Link]