Cleveland, Ohio -
Cleveland, OH based Electronic Merchant Systems is recommending its POS systems for barbershops. Having pushed the industry forward for 30 years, the company understands what financial capabilities are required for virtually every industry to succeed, and they are now adding barbershops to their ranks of satisfied customers. Learn more about the company's barber shop POS systems on the official EMS website.
EMS notes that many customers consider barbershops to be a refuge where they can retreat for some time to destress and relax, and this is considered a significant bonus that accompanies the business' main services: haircuts, shaves, and so on. Further, barbershops tend to place a heavy focus on community engagement; many take their visits as an opportunity to catch up with friends and others in the neighborhood. As a result, a barbershop has many incentives to preserve this environment as much as possible — and EMS is proud to help on one significant front.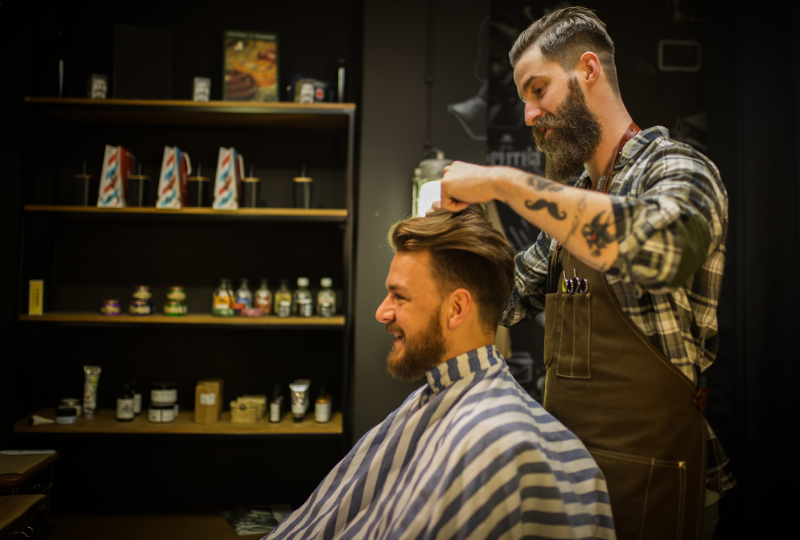 The company has made it a habit to focus on what small businesses, such as barbershops, require to succeed, both in terms of keeping their customers happy and ensuring steady growth (as well as financial stability). To this end, the company encourages barbershops to take a close look at one of their most popular POS solutions: the MaxxPay® Pro.
Designed from the ground up to offer unparalleled functionality and backend optimization, crucially without sacrificing ease-of-use and accessibility, MaxxPay® Pro makes payment processing both fast and effortless. This simplicity benefits both the employee as well as the customer. According to the company, employees and management teams require very little time to learn how to utilize the system effectively, and customers will enjoy the convenience of being able to pay with all major credit cards. Similarly, a number of transaction options are available for all to take advantage of, including swipe, chip and contactless payments.
While it is true that a barbershop does not have as much inventory to keep track of as other businesses might, such as a grocery store, there are still many items that need to be kept in stock for the shop to function properly. MaxxPay Pro can help here as well, allowing users to manage and track the expenditure of services and inventory within a barbershop. The cloud-based back-office reporting system can be accessed from anywhere via an internet connection, but EMS says most usage will take place through the built-in 4.3-inch color display (on an 8-inch touch screen). The system also comes equipped with a high-speed printer, barcode scanner and a cash drawer that can hold four bills and four coins.
Last but not least, EMS recommends that barbershops take the time to implement the system's gift and loyalty program functionality. These services are widely accepted to promote sales in a variety of retail industries, and barbershops can benefit greatly as well. The company says gift cards can be used to pay for haircuts and other services, and they benefit the business by improving brand awareness, increasing profit and cash flow, encouraging customer loyalty and ultimately leading to a higher volume of purchases. Notably, the shop keeps all funds from all unused gift cards. EMS also offers the use of their in-house design team, allowing barbershops to create gift cards that reflect the business' own aesthetic and style.
Payment processing for barber shops need not be complicated or stressful. EMS seeks to make it as easy as possible for these businesses to switch over to their industry-leading solutions, and once said solutions are implemented, a variety of opportunities and advantages open up. While the company's recommended tools and platforms will often be exactly what a barbershop needs, EMS says a business owner can discuss further upgrades if the need presents itself, especially if they are planning to expand in the near future. Conversely, many of EMS' solutions are scalable with minimal effort.
Electronic Merchant Systems encourages barbershops to get in touch with one of their agents to learn more. The company understands that switching to a new system can feel like a big step, but their team is on hand to explain just how easy it can be — and how much better business can be after such an upgrade. EMS can be reached via phone and email for further details.


SOURCE: Press Advantage [Link]