NC based Wilmington Realty Property Management is pleased to introduce a new Landlord and Tenant Portal. The company says all interested parties can now access a variety of functions more conveniently through the firm's official website.
The update is meant to make accounting functions more accessible for both landlords and tenants. According to the company, landlords are now able to view their revenue accounts and maintenance fees through the website. Similarly, the portal enables tenants to view their accounts at any time. They can also pay rents and fees through the same platform. As such, the company expects the portal to greatly streamline the accounting process for landlords and tenants.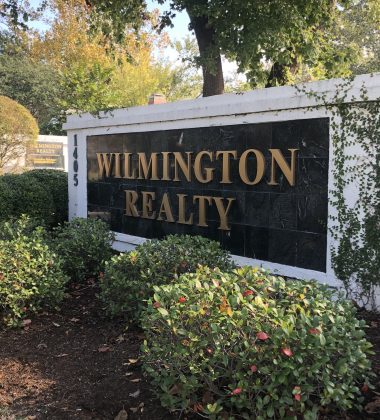 "The portal's recent launch was of great interest to the communities we serve," says Rebecca Hall of Wilmington Realty Property Management, "and it represents the team's expanding participation in the digital economy. When we identify any technological advancements that have the potential to offer our partners and tenants a better experience, we make it a point to explore how best to implement it. Of course, we welcome all feedback from our community, and we would like to hear from you if you have any other ideas that could improve your experience with Wilmington Realty Property Management." Learn more about the company and their various services at the following link: Property Management Company Wilmington NC.
The firm serves all of Wilmington as well as the surrounding areas of Ogden, Kings Grant, Hampstead, Monkey Junction, Silver Lake, Forest Hills and so on. While they specialize in residential property management, Hall acknowledges that the team also has a limited portfolio of homeowner associations and commercial property. In both cases, however, they only handle rentals.
Wilmington Realty Property Management has long focused exclusively on real estate management, and it is one of the largest firms of its kind in the area. Combined with the company's long-standing reputation for excellence, this means the team is able to commit all their resources to this purpose, ultimately benefiting their clients as well as the community at large. The firm is proud to share that their properties enjoy low vacancy rates with minimal turnover, demonstrating that their efforts pay off for tenants. Conversely, landlords are able to coordinate with the team to ensure a property is managed in full accordance with their preferences. A number of other advantages are available to all landlords as well, such as a comprehensive tenant screening process.
The firm handles a number of other duties on the landlord's behalf as well. For instance, many will find themselves less able to grapple with the marketing required to bring their property to a tenant's attention. Wilmington Realty Property Management, however, has developed their own methods of both locating and attracting tenants. They can write up and execute leases, ensure a property is maintained to a suitable degree, take on the responsibility of collections and court proceedings, perform inspections and more. The firm makes it a priority to maximize tenancy and minimize costs wherever possible — without compromising a property's standards (as defined by the owner and their own stringent policies). They also offer a 24-hour emergency service to handle emergencies.
A longtime customer says of the firm, "Wilmington Realty managed our rental property for some 20 years. Since we live out of state, it was important to have responsive management who would take care of problems without me needing to travel each time. They did a great job for us and are very pleasant to work with."
The Wilmington Realty Property Management company looks forward to working with clients who desire a professional, prompt and conscientious service. Under the company's care, any property can flourish, and a tenant can rest assured that their home will be taken care of. The company encourages owners to make their desires and goals known when they first get in touch. Wilmington Realty Property Management is committed to ensuring their community's standards (and all) pertinent requests are accommodated when their team is on the job.
For more information, interested parties may visit the firm's official website. Alternatively, they are welcome to contact the team at Wilmington Realty Property Management directly at (910) 799-0554 to start discussing their property's needs or begin. Prospective tenants may also get in touch to schedule a showing.