Cleveland, OH-based Total Touch® POS is inviting the North Dakota community to participate in the Best POS Reseller Program. Total Touch® POS is one of the country's leading providers of point of sale payment processing equipment for restaurants, bars, and nightclubs.
Matthew Dye, Total Touch Division Manager, says, "Are you interested in joining the best POS Reseller program in North Dakota? If you want to close more deals and maximize your residuals, the Total Touch Point of Sale Reseller Program is the best choice for you."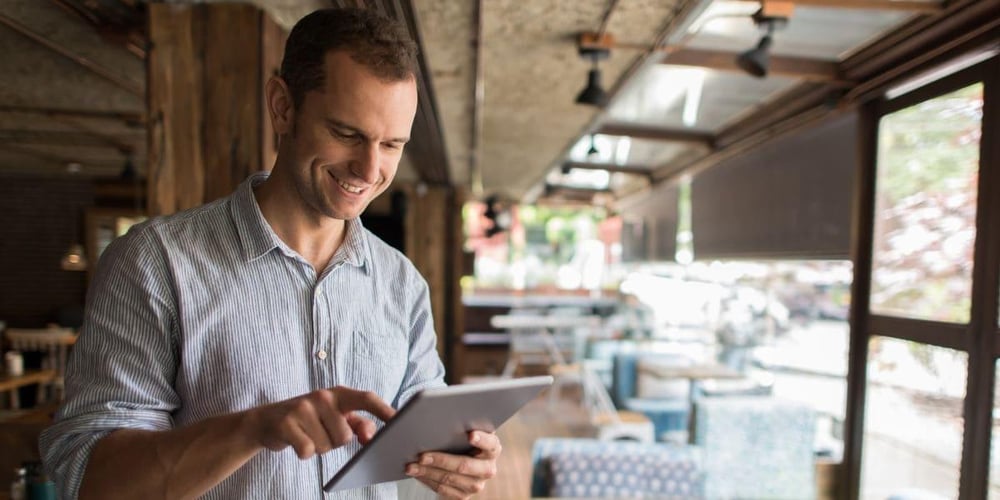 The Total Touch Reseller program offers uncapped income growth and the ability to grow merchant portfolios, get deals done quickly, increase client retention, use integrated point of sale solutions, and more. Total Touch provides their POS Dealers with one of the best restaurant POS systems, which can give clients the enormous benefit of an operation that integrates cutting-edge restaurant, bar and nightclub payment solutions.
Total Touch is a server-based software with cloud-based reporting features. This means less downtime for clients and the ability to handle their busiest hours without any problems. This will help them improve customer retention and allow the Total Touch Reseller to maximize their residuals. This hybrid model is the complete solution that gives business owners total control, allowing them to see how their business is performing from anywhere.
The hospitality industry is very challenging, and Total Touch delivers dealer channel managers with unparalleled experience, payment on key profit points, Level 1 & 2 support, and training to make the Total Touch Reseller the preferred point of sale expert for businesses in North Dakota.
In addition to this, Total Touch also increases profit opportunities because it is compatible with the majority of processors. However, the company does have preferred processors, which can help build a long-term sustainable solution. As they point out, combining payment processing and point of sale software with a single provider offers numerous benefits. Merchants can streamline their operations and focus on developing their business using Total Touch POS software and Electronic Merchant Systems (EMS) for their payment processing services.
Total Touch supports EMV, NFC, and tokenization, and with EMS as the payment processor, no credit card information is retained. This decreases the vulnerability of business owners to cyberattacks that can erode trust between them and their customers.
In addition to a powerful and easy-to-use point of sale system, there are also more benefits POS Resellers get access to when they join Total Touch. These valuable services include open table management solutions, flexible payment options, an internal software development team, online and mobile ordering integrations, an API program that works with major delivery services, and more. Dye says, "As a Total Touch Reseller, you will have all the support you need to elevate your business and the businesses of your merchants. When you work with us, you can rest assured that you are getting industry-leading services."
Total Touch POS states that their mission is to provide their partners with the best restaurant POS system and to help them grow their business. Offering clients an integrated point of sale system that will streamline their business can allow POS Resellers to maximize their residuals and be at the forefront of the payment industry. Additionally, POS Dealers will have the support and tools to get into a wide range of restaurants, bars, and nightclubs. Those interested in joining the program can find the form at the following link: https://www.emscorporate.com/pos-reseller-nd.
Anyone interested in learning more about the best POS Dealer Program in North Dakota is encouraged to contact Matthew Dye or one of the company's specialists via email or phone to follow up on any further inquiries.


SOURCE: Press Advantage [Link]