Hop A Lot Moonwalks is an Austin, TX company that specializes in rentals that help add to the fun of those attending parties and other events. One of their most popular items is the large selection of bounce houses that they offer for rent. The company does want people to be aware that their bounce house rentals are not only for birthday parties. There are many different events and get-togethers where a bounce house can enhance the enjoyment that both the young and old attending are having.
The company representative, William Gann, says, "Many people are under the impression that we only rent our bounce houses to those hosting a child's birthday party. While we are very pleased to help provide the fun for these parties, there are many other occasions that people like to rent our bounce houses and other inflatables too. Bounce house rental does not even have to be associated with any event either. We have delivered bounce houses to several homes where the parents just wanted a little change of pace for their children's activities; something that cannot be overlooked during the ongoing pandemic."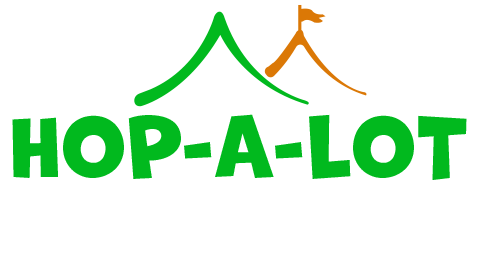 Gann went on to say that not only can their bounce houses be used for many different occasions but they also have a very large selection of them. This includes themed bounce houses such as those centered around the Frozen characters, The Minions, Jurassic Park, and The Avengers. There are also bounce houses designed for toddlers, castle-type bounce houses, and seasonally themed bounce houses such as a snowman's head and ones for Halloween. He mentioned that along with bounce houses, they offer other inflatables such as water slides, obstacle courses, and combination inflatables.
With Hop A Lot Moonwalks, Gann says that all the fun to be had is not just for the children either. They have several adult rental selections including their dunk tank. For those that want a little bit more of an adrenaline rush, they can even try this company's rentable mechanical bull. He added that with the provided inflatable ring that goes around the bull, this ride is safe and exhilarating at the same time. Especially given the fact that the bull's rotation can be adjusted to speeds that anyone can handle. The company also offers other rental items that can help those throwing a party from having to run all over to several different places. This includes tent, yard sign, table, chair, and concessions rentals. The company representative says that scheduling a bounce house delivery with Hop A Lot Moonwalks is very straightforward too. It can be done the old-fashioned way over the phone or customers can schedule a bounce house or other party rental by using the convenient online booking form too.
Those who have rented bounce houses and other items from this company rate their services a consistent 5-stars. Stephanie Cooke wrote, "I would recommend this company to anyone looking to rent any inflatable for any special occasion, the inventory to choose from covers any and all needs that you may have. Very easy to navigate through the website, along with professional and punctual assistance from the ordering process all the way through delivery. Units were sanitized and that gives the necessary safety satisfaction during these crazy times we are living in." Jana Thompson stated, "Hop A Lot is the place to go for all things party! From start to finish they were amazing! The kids were beyond excited and had the most fun ever! Highly recommend!" These reviews were taken from the companies Google Maps Business Listing where their services are rated a way above average 4.8 out of 5-stars.
The company representative stated that they have a wide inflatables delivery area too. This includes not only Austin itself but other nearby communities such as Hutto, Round Rock, and Pflugerville. They are even willing to consider deliveries that are outside of these areas. For more information on the bounce houses and other party rental options that this company offers, those interested can refer to their website at http://www.hopalotmoonwalks.com/.


SOURCE: Press Advantage [Link]